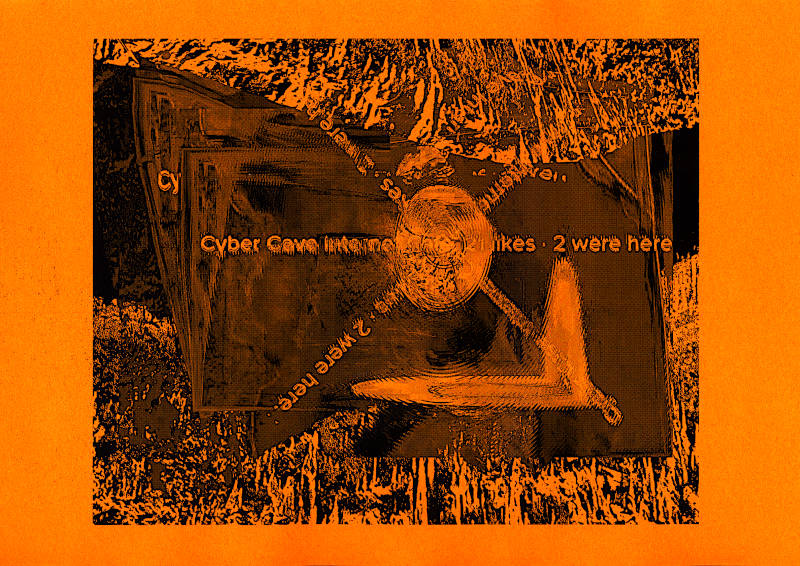 Digital Collage, Laser print, 2021
Cyber Cave Internet Cafe.
21 likes. 2 were here.

Behind the Cave (operators)
The science engineers test a new thinking coil machine. They meet on every second Monday.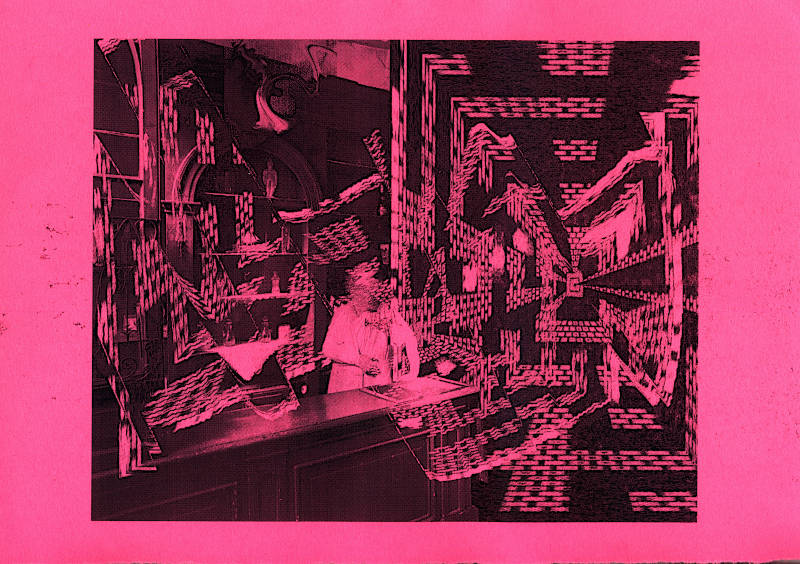 Next Please!
Every customer is served with (some) dignity. You're allowed to bring games to the cybercave.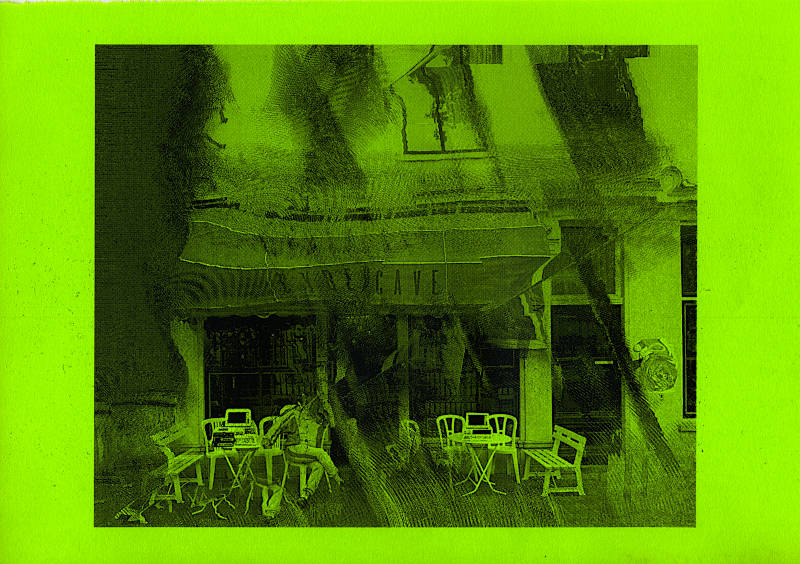 In good weather you can also sit outside the cybercave.
---