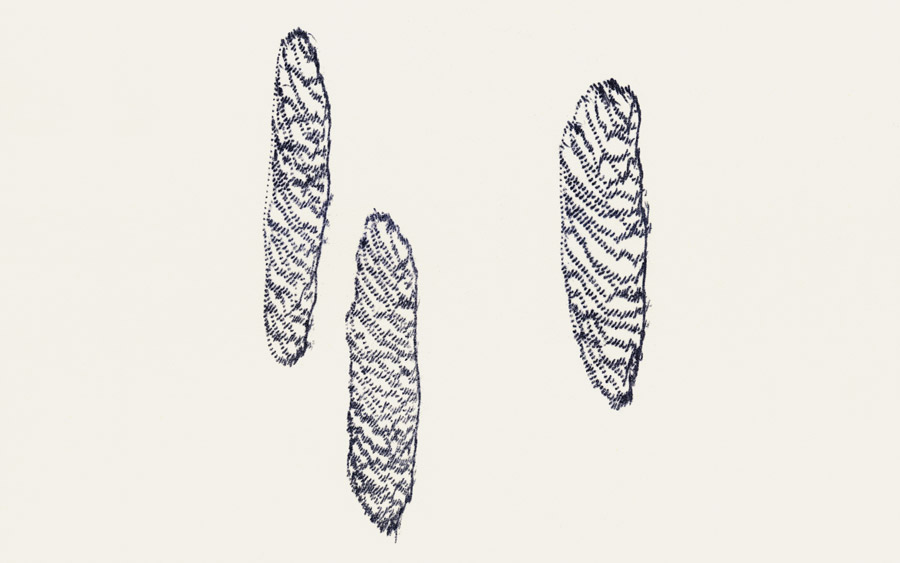 listen:
♩♪♫♬✏///🔫⌇⌇⌇📄
KLUMPEN I–XII, carbon trace drill drawing, 17,5 × 28 cm
---
f.y.i. d.i.y.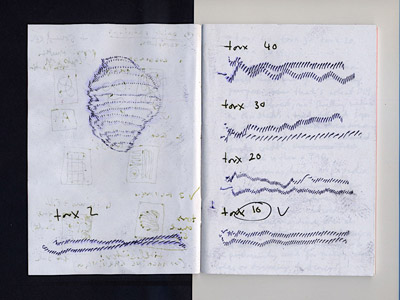 I wanted to use a drilling machine for drawing purposes the other day. That's what d.i.y. is all about, no? Drilling machines? First i tried out different sizes of a star screw drive to find out a well balanced stroke width. They all looked the same… well, the choice is then size 10.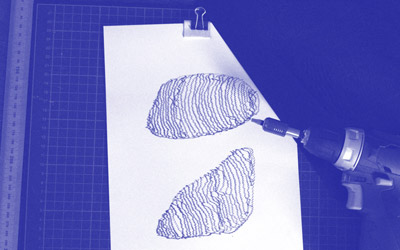 It's difficult to control the drill on carbon paper, a bit like a wild typewriter out of control.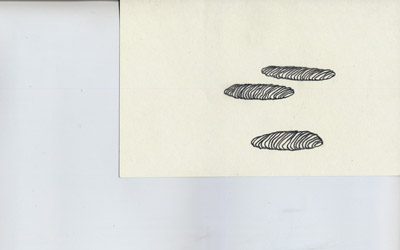 As you cannot see through the black carbon paper, it's good to have a template for tracing. I did a small series of these Klumpen pencil drawings some time ago and copied them to a larger format for tracing on A4. Line accidents will still happen while ploughing over the paper with the drill. Therefore, the template drawing is rather a rough guideline of how the machine is moved.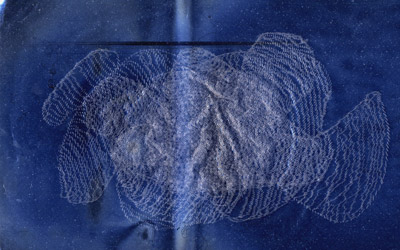 You can do several copies with one sheet of carbon paper, but at some point it gets rubbed off too much and drawings become lighter and lighter and lighter and lighter…
Printed Copy, Book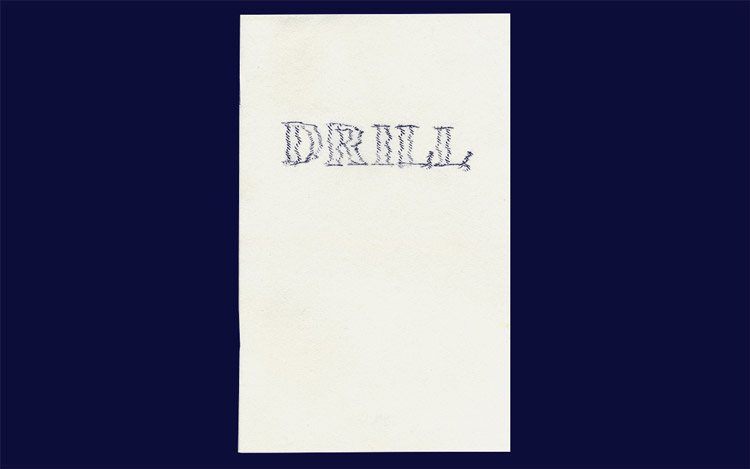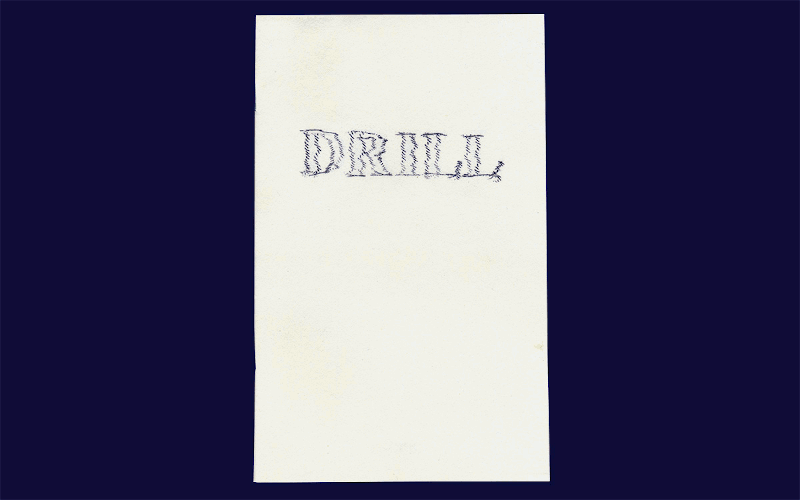 ---